Robert Pelon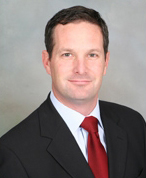 Mortgage
With over 10 years of experience, Robert can help you save hundreds-perhaps thousands-on home financing. By combining creative financial strategies with a wide range of mortgage options, he promises to provide you with a home loan that provides real estate value while contributing to the success of your long-term financial goals.
His support team shares his belief that clients should be provided with the education necessary to feel confident about major financing decisions. Robert provides a complimentary Home Loan Analysis to those thinking of buying or refinancing a home and as a client you can expect regular, complimentary Mortgage Check-ups to insure that your mortgage is in line with your financial goals and objectives.
Robert demonstrates his commitment by being available 24 hours a day, 7days a week to provide the necessary education and options when time is of the essence.
It has enabled him to build a practice based almost entirely upon referrals and repeat business. He welcomes the opportunity to become a trusted advisor to you, your family and friends or trusted clients.
NMLS# 172912