Mike LaLonde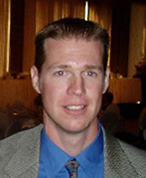 Mortgage
Michael has been a Mortgage Banker for over 15 years. He has had great success in the mortgage banking industry, by working hard and focusing on the always changing industry. In 2015 he made the switch to Main Street Bank because he recognized the company was on the cutting edge of technology, and more importantly he feels that Main Street Bank is able to offer a full list of loan programs for his customers. Regardless of if you're looking to purchase, refinance, consolidate your debt or pull cash out of your primary residence or investment home, Michael believes Main Street Bank gives him the best opportunity to optimize the needs of his customers. Michael specializes in Conventional, FHA, VA, MSHDA, USDA and HARP loans, just to name a few.
What My Customers Are Saying:
"Michael's work ethic and "stick-to-itiveness'" is amazing, he gave us the attention we needed to close our loan. When my friends mention they need to look into obtaining a mortgage, I give them Michael's phone number immediately, there's no one else I trust more than Michael to manage my mortgage needs."
-Brandon W.
"Michael is amazing! We spoke with three other banks before we were introduced to Michael. We thought, when three respectable banks could not find a way to help us purchase a home, we'd never have a chance….boy were we wrong! Michael never stopped working to find a way and after a very short time, we had the home of our dreams! Thank you Michael, WE LOVE YOU!"
-Allen and Diane S.
NMLS# 165194